Copyright and licensing
Notice of copyright
CHS products and data are protected by Crown copyright. You will require a licence to use CHS intellectual property (IP). Reproduction of the CHS crest and other Crown identifiers is prohibited.
On this page
Royalty rates for CHS intellectual property licences
CHS is pleased to offer a range of copyright licence options. These options support the activities of a variety of individuals and organizations who wish to make use of Crown intellectual property managed by CHS. In many cases, developers use CHS intellectual property to make new and creative products.
The following rates are for non-navigation copyright licences issued by CHS. If the product or data is not listed below, CHS will provide a quote upon review of your application.
If your requirement pertains to the use of CHS products for navigation, please contact an authorized CHS dealer. Otherwise, please complete an IP application form.
CHS intellectual property application form
Non-navigation end use
S-57 ENC:

$50 per Electronic Navigational Chart (ENC) in the S-57 format.

RNC BSB:

$50 per Raster Navigational Chart (RNC) in the BSB format.

PDF:

$50 per chart in PDF format.

Bathymetric data:

CHS offers 10- and 100-metre resolution bathymetric data, free for non-navigational use. Visit the CHS NONNA data portal to download the data in your area of interest. Anything not found in NONNA is available at these rates:

Total Dataset Area (km2, including single beam and multibeam)
Less than 50*
50 to 5,000
Greater than 5,000
$100/km2
$80/km2
$50/km2
*Note: a minimum royalty of $150.00 applies

Field sheets are available in digital format at $75 per sheet.

Tide and current data:

Visit tides.gc.ca to download the data in your area of interest, free for non-navigational and non-commercial use.

If the data is not available online or if your intended use is not permitted under the terms and conditions: $25 per station for constituents, $50 per station for predictions.

Sample charts and data:

CHS offers a selection of instructional charts and sample products in a variety of formats.
Value-Added Resellers
The Value-Added Reseller (VAR) program allows forward-thinking and innovative developers to use CHS products and data to develop new products (Value-Added Products).
VARs enter into licence agreements with CHS to create digital or paper products. CHS charges an access royalty of $300 per licence term and sales royalties of 18% (multiplied by the content ratio) of net sales by VARs. Additional royalties may apply for select data.
(Sales Royalties = Net Revenue x Content Ratio x 18%)
Value-Added Products are retailed directly by the VAR and/or by their own dealers. VARs are not permitted to digitize CHS paper charts. When applying for a licence, VARs must demonstrate significant value-adding properties.
Read the full licence agreements:
CHS Digital VAR Agreement
CHS Paper VAR Agreement
Frequently Asked Questions - VARs
Other licences
Letter of Permission
A Letter of Permission (LOP) grants permission to use CHS charts or data for a purpose that is not for navigation, and where there is no commercial product creation. For example, for use of a chart in a film. Royalties may be charged depending on the situation and data requested.
Direct User Licence Agreement
Private sector companies and researchers, students, universities, Crown corporations (which are not agents of the Crown), provincial government agencies and municipalities wishing to use CHS products or data may enter into a Direct User licence Agreement (DULA) with CHS. The products may not normally be further distributed. If the goal is to create a product to generate revenue, a VAR agreement is more appropriate.
Collaborative Agreement with the private sector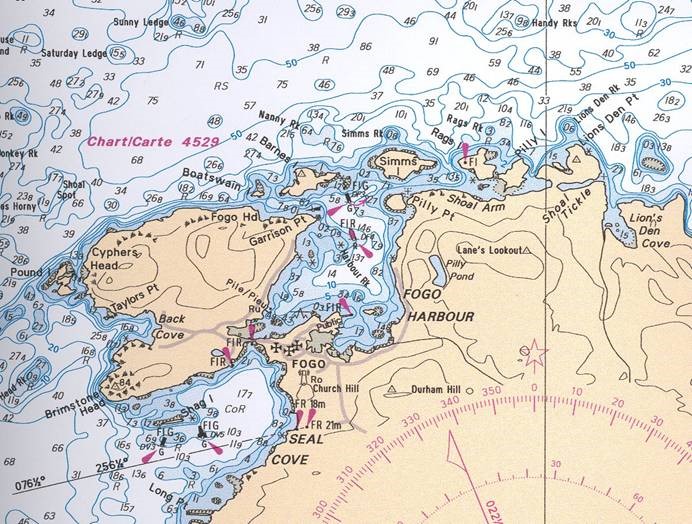 CHS may enter into collaborative agreements with non-government entities for a variety of projects where:
the participants carry out activities jointly
both contribute resources for the purposes of achieving common goals
both benefit from the joint activity
both share authority, decision-making, effort and responsibilities
The activity must be within the Fisheries and Oceans Canada's mandate and be consistent with public policy and the strategic direction of the department.
Collaborative Agreements must comply with all Treasury Board of Canada Secretariat and DFO policies.
Memorandum of Understanding with other government departments
When a Canadian federal, provincial or territorial government makes a request for CHS IP, CHS may enter into a Memorandum of Understanding (MOU) under which CHS recovers its incremental costs.
Questions about the CHS intellectual property licensing program?
If you have more questions about CHS licensing options, read our Frequently Asked Questions or contact chsinfo@dfo-mpo.gc.ca.
Related links